About Us
Precision Balancing Company is a third generation balancing service provider. Established in 1959 by Pete Pickett, Grandfather of current owner/operator Joe Pickett. We offer 50 + years of experience in the balancing industry with 3 basic aspects that we specialize in. We have been in the job shop balancing business since the beginning. With our 9 production balancing machines we utilize both vertical and horizontal, hard bearing and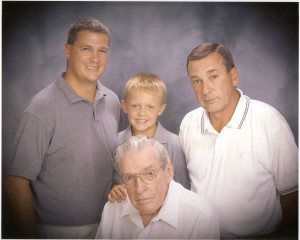 soft bearing balancers. We have the capabilities to balance parts weighing as little as .1 OZ to a maximum weight of 20,000 lbs up to 300 " long. On a weekly basis we balance parts such as pulleys, gears, pumps, flywheels, crankshafts, fans, centrifuge components and many more. We complete orders of 1 off parts to lots of a 1,000 pcs. Our correction capabilities include hand grinding, drilling, milling, and welding as well as bolt on or clip weights for fans and blowers.
We are the oldest used balancing machine dealer in the U S. With this level of experience we are able help a potential customer select a machine that will best suit their needs. From our 8000 SQ FT facility and over 45 + used balancing machines in inventory we can find the best machine for your application. Whether a vertical or horizontal balancing machine we have what you need to move forward with your balancing project. We carry all major brands of balancing machines including Hofmann, Schenck, IRD, Hines, and Stewart Warner, and Balance Research just to name a few. All machines that we sell are fully reconditioned. They carry a 30 day warranty and can be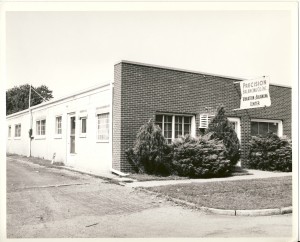 offered with an industry leading windows based software that carries a 10 year warranty.
We also offer calibration and service of balancing machines that we have sold and all brands of customer owned balancing machines. When our trained technicians arrive at your facility they will complete a full inspection of your machine. We will point out wear items that need repaired or replaced. We will help provided instructions and or quotes to replace these items if needed. We will provide an as found report of your machines current accuracy level and specify whether or not it was within manufactures specifications by using one of our 22 test rotors with NIST traceable weights. We will then complete a full calibration per manufactures procedures. Subsequent accuracy testing will be completed to ensure that the machine is cable of meeting all exacting balancing tolerances. Additional ISO compliant testing and ARP certifications can be completed at your request.
Once calibration and testing is complete we will then work with your machine operators to balance some of your specific parts. T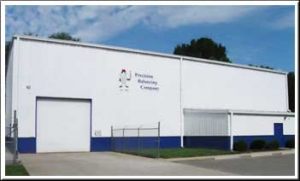 his will allow us to use our 50 + years of shop balancing experience to simplify your balancing process. We will help with correct appearance, machine set up accuracy and demonstrate electronic features that your operators may not know are available to them. We will give your operators a way to prove the accuracy of your balancing machine prior to part balancing. This will insure that you are producing the highest quality balancing for your production line or your customers.
A few other areas include balancing machine repair, electronics upgrade, operator training, used parts for sale, and on site balancing. We are also always looking to purchase any used balancing machines that are no longer needed or obsolete.