Balancing Machine Electronic Upgrades
Precision Balancing Company, Inc. specializes in balancing machine electronic upgrades for your balancing machines' electronics package.
EasyBalance is a new, not used, Windows based balancing machine electronic upgrade that takes the difficulty out of balancing parts. The software is easy to learn and use. New operators catch on to the EasyBalance software quickly and the advanced features make the experienced operators job even easier.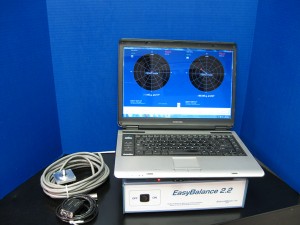 The EasyBalance system is backed by the best warranty on the industry. A 10 year warranty and free software upgrades demonstrate the level of equipment the EasyBalance system provides.  All features in the EasyBalance system are standard. Tooling compensation, drill/mill feature, weight split, key compensation, paper and PDF print options as well and multiple readout display options are all included at no additional charge.
For a demo of the balancing software click here.
We have installed EasyBalance on:
Vertical
Soft Bearning
Single Plane
Horizontal
Hard Bearing
Two Plane
Side Spindle
Precision Balancing Co. has successfully installed the EasyBalance system on ALL brands of balancing machines. Vertical and horizontal, hard bearing and soft bearing machines regardless of age or manufacturer.
Installation of the EasyBalance system, machine calibration and operator training can be completed in 1-2 days in most applications. Installation will be completed onsite at the customers facility to limit down time and make operator training specific to their parts and tooling.
Please call us at your today to discuss how we can upgrade your current balancing machines to the latest most advanced balancing machine electronics in the industry.
We upgrade the following machines:

American Hofmann
Schenck
IRD
Hines
Balance Research
Stewart Warner
Balance Technology
Balance Master
DynaBal

Abro
CEMB
Heins
Raydyne
Akashi
ProBal
Bear
Balance Specialties

For more information or to schedule an appointment, please contact us at 317-639-2712 or contact us at precisionbalancing@precisionbalance.com